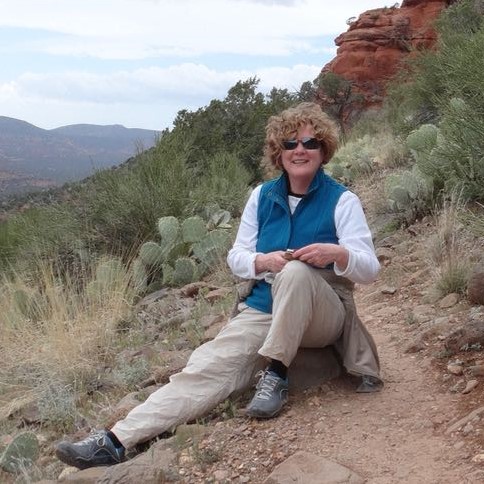 From Lynn Chick's 2018 "Pledge Drive Moment" during worship service:
Why I Pledge — and Why You Should Commit to an Annual Pledge, Too
I've participated in church life in many ways over the last 20 years. Some of those roles I loved, and some I only appreciated AFTER I finished my task and I could see the benefit to the wider church and to me personally in taking on a job I didn't initially relish. Like speaking in front of the whole church on Sunday morning. . . . about money. This is a good opportunity
for me to learn a lesson. I'm not going to speak about the needs of staff salaries, or of our church commitments to good works, or of necessary building maintenance or improvements. All these are obvious reasons for you to pledge on an annual basis. We need to budget and plan for these expenses, of course. These costs are real, and they are often increasing; that's a fact. That is certainly one reason you should pledge annually and consider increasing your pledge annually.
However, I ask you to remember when considering your financial commitment to the church that First Congregational Church is not this building. First Congregational Church is not only an employer. First Congregational Church is not just a non-profit which does "good works" in the local and wider communities. There are many beautiful buildings in this town. There are many agencies and service organizations, both local and international providing services and advocacy to those in need. Many of us participate and give our money to these agencies, and that's certainly important. But that is not your church.
A church, this church, is a special entity. I see our church as a wagon wheel, and the hub of that wheel is the lesson on Sunday morning, and the private and corporate prayer we share in this sacred space, every Sunday at 10:00 a.m. It's available to you, to every single person, every single week, at 10:00 a.m. No matter what.
Pastor Mark Longhurst, the sermon, the music, and this space all summon us to a special moment each Sunday, when the whole becomes greater than the sum of its parts. The spokes of the wheel are our teams, our choir, our initiatives to respond to this community's needs, and our expression of Christ's work in this place at this time. But the hub of the wheel–the heart of this church–is this time, this space, and this unique experience every single Sunday morning at 10am. I call this church. And this is why I pledge.
Please think of Sunday morning at 10:00 a.m. when you make your pledge.