We affirm that Black Lives Matter. When police shootings and mass incarceration affect people of color disproportionately, we remember that Jesus prioritized relationships with society's marginalized, enacted a realm of radical inclusion (called the "kingdom of God"), and himself died a violent death, executed by the Roman state.  First Church has been involved in stand-outs for racial justice, book groups, racial justice preaching and worship service themes, and opportunities to work to repair damage to persons of color in our community.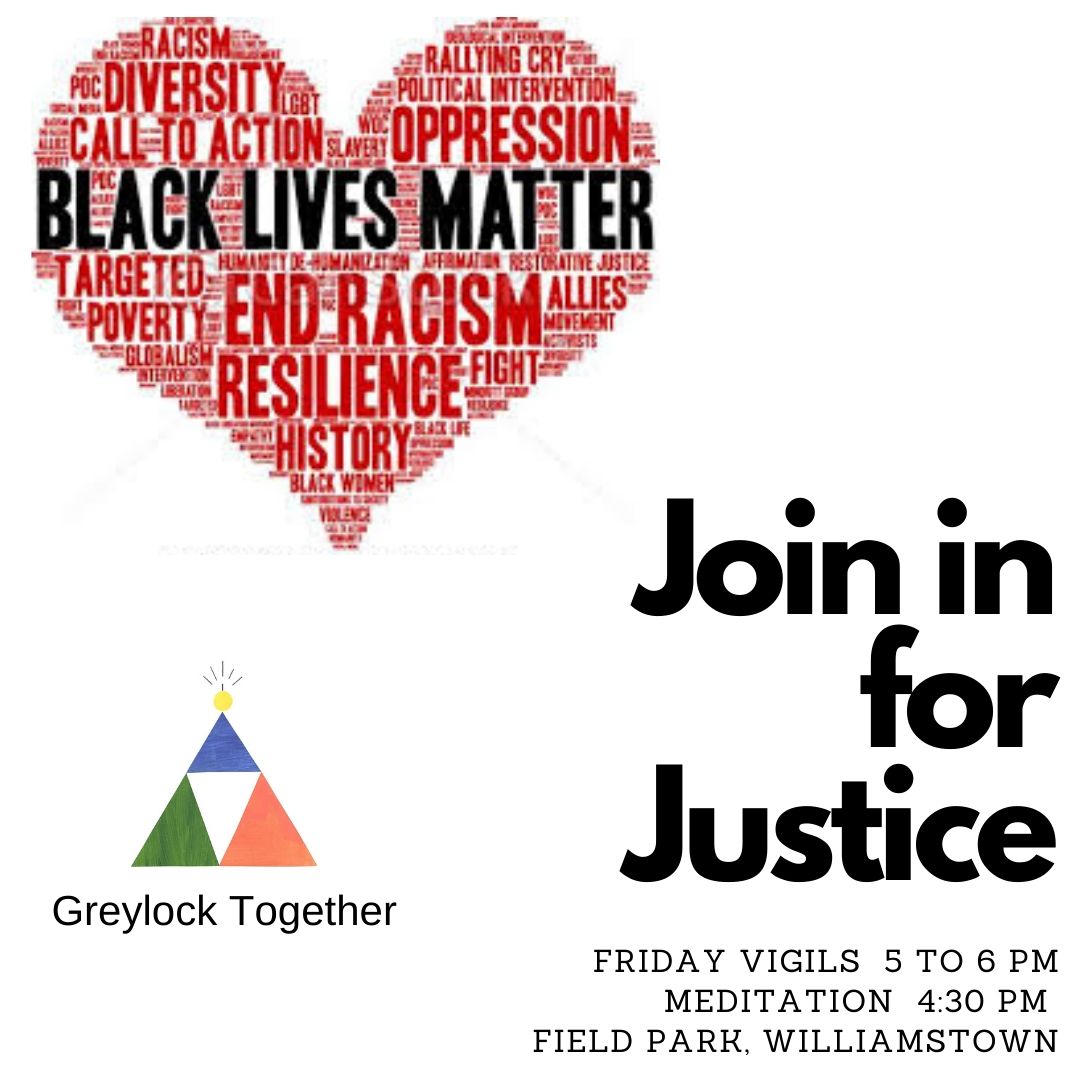 First Church and Greylock Together are holding weekly Friday vigils at 5 pm.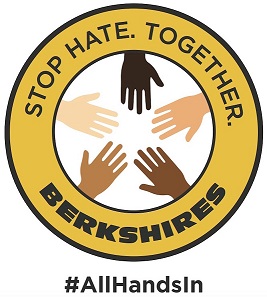 In August 2020 our Church signed the Not in Our County Pledge. (https://firstchurchwilliamstown.org/not-in-our-county-pledge)
Many in our church—maybe including you—are deeply disturbed by the recently aired allegations of racial, anti-Semitic and sexual misconduct by town officials and have been following the Select Board and DIRE Committee discussions, coming to understand how complex it is to try to undo cultures and systems of oppression. As a Church, we are already taking some actions in our community to uphold fairness and justice for all.  But what more can we do to ensure that every visitor and
resident feels welcome, safe, and respected?  How can the Pledge reinforce our faith, deepen our understanding of systemic racism, and help us to take right action in our own relationships and community?
A NIOC task force has formed. We welcome everyone's voices to participate in an open discussion.  Please contact Hugh Guilderson (hughlg@c4.net) or Adrian Dunn (adrianfdunn@gmail.com).
"It is with gratitude and humility that we acknowledge that we are learning, speaking and gathering on the ancestral homelands of the Mohican people, who are the indigenous peoples of this land. Despite tremendous hardship in being forced from here, today their community resides in Wisconsin and is known as the Stockbridge-Munsee Community. We pay honor and respect to their ancestors past and present as we commit to building a more inclusive and equitable space for all."